5 REASONS WHY THE ADIDAS ULTRABOOST 22 IS MY NEW FAVOURITE RUNNING SHOE
Passionate runner and yoga teacher Sima Pomiluyko puts the adidas ULTRABOOST 22 through its paces.
Research and technology are essential when developing a running shoe, but the best way to demonstrate its effectiveness is to put it in the hands – or rather, on the feet – of the people it's designed for.
Enter Sima Pomiluyko, adidas Runners Berlin community member and yoga teacher, who was presented with the new ULTRABOOST 22 for a try-on. Sima hit the streets of her city and was invited to meet with Biomechanical expert Dr Popovic of BeMoveD Berlin Movement Diagnostics, a Running Laboratory of the Charité Berlin, for a personal running analysis on a treadmill.
Dr Popovic was able to analyse her running motion and explain to her how the technology and female-specific fit of the Ultraboost 22 go along with Simas personal experience.
What Sima learnt made a significant impression on her – and not just from a performance perspective.
1. UB22 suits my running philosophy
As well as participation in the AR Berlin Community and her role as an adidas Running captain, Sima is a yoga teacher and running is integral to both her balance and wellbeing. She says, 'For me, running is a sort of dynamic meditation – the purest form of movement. It's freedom. My body expresses energy through movement.'
Sima's core belief is that the energy you invest in life is reflected back in one form or another. 'Energy is everything; it's what you give to the world, it's what you receive from the world. It's an exchange – not only with people, but with everything that surrounds you.'
She seeks out products that not only support her in her running but that also align with these values. When trying out the ULTRABOOST 22, Sima found the experience both physically and mentally energising. 'You invest your energy into every step and instantly you get that push back, that energy you need for taking the next step. It's a constant cycle of energy return.'
2. The lower instep curve provides a snug feeling
Sima's first impression of the ULTRABOOST 22 was that it felt a little tighter than her usual shoe.
According to Dr Popovic, this is an important factor in its design. 'It has been created following extensive research, he says. 'An independent study that analysed 1.2m female feet scans found that the instep – the part of the foot going from the back of the toes to the ankle – is a little bit lower in women. So the instep height in the ULTRABOOST 22 is a bit lower and it's this that gives Sima this snug feeling.'
Furthermore, ULTRABOOST 22 is created with a Primeknit+ upper, made of yarn that contains 50% Parley Ocean Plastic.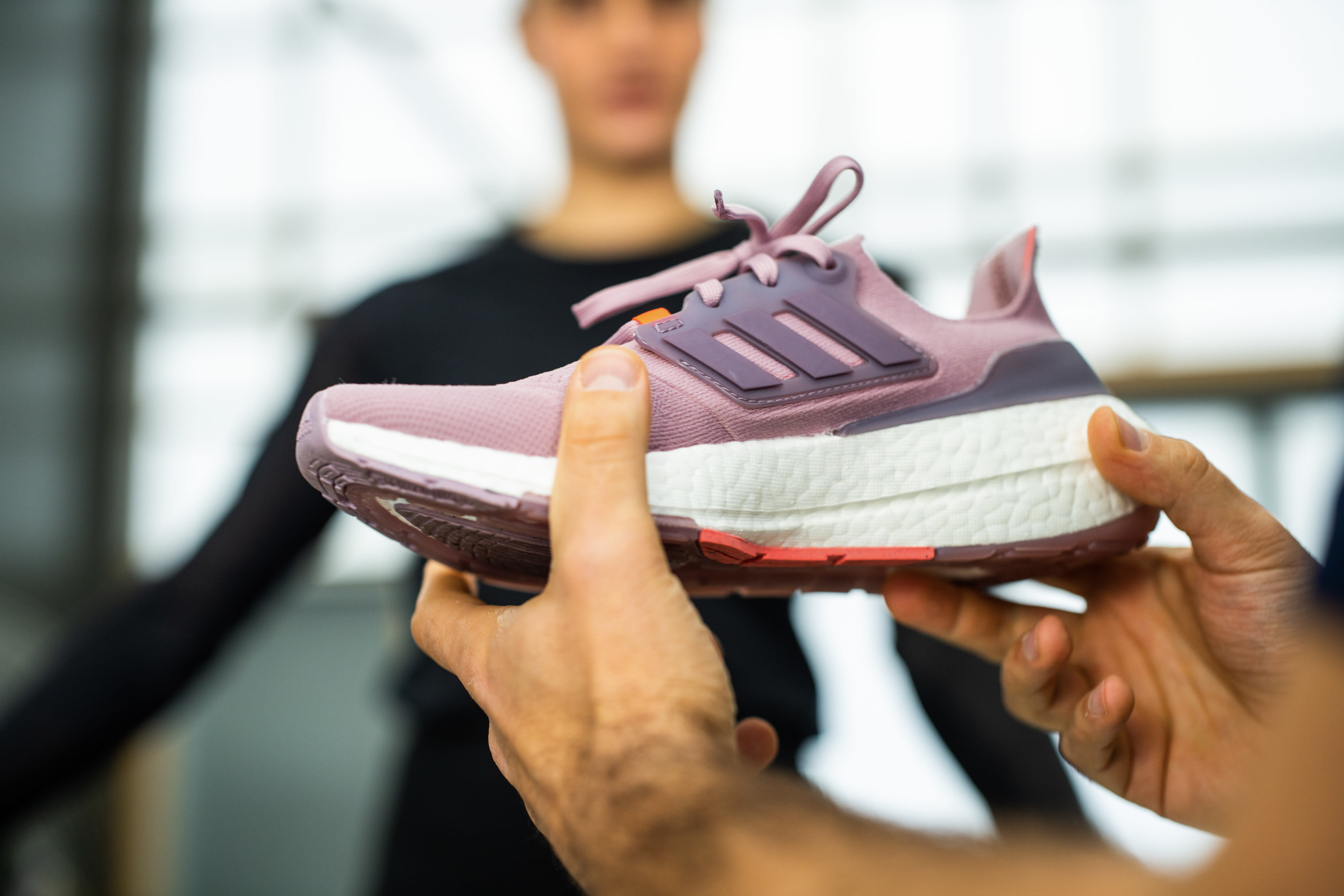 3. The narrower heel fit
Another key finding of the research was that women's heels tend to be narrower than men's, a point adidas took into account when designing the ULTRABOOST 22. As Dr Popovic explains, 'When there is less friction at the heel, we can expect to see less irritation for the Achilles tendon and other soft-tissue.'
The 360°fit improvement of the ULTRABOOST 22 also resonates with Sima's beliefs. 'So often in the past, it felt like running shoes were designed for men and just shrunk down to accommodate a woman, without really considering the true physical differences and needs at play,' she said. 'I'm all about progress and equality so, for me, this shoe symbolises both those things.'
"So often in the past, it felt like running shoes were designed for men. Somebody has thought about what needs to be done. It's great that women can now feel seen and taken care of."
- Sima Pomiluyko, adidas Runners Berlin
4. Supreme energy return
In the ULTRABOOST 22, the 360°female fit improvement meets supreme energy return. It does this through the smart geometry of the heel and midsole. 'The sole is wider than the base of the foot – we call this a flare,' explains Dr Popovic.
'If you look at [the shoe] from the side, it has a slight rocker design. You want the people who land on the back of their foot, on the heel, to be gently guided to the forefoot, then you want [the shoe] to stiffen up a little bit. The ones who land on the forefoot, they go down, they are being taken by the LEP; [their weight] is being absorbed and then it goes forward.'
This LEP 2.0 – or 'sweet spot', as Dr Popovic describes it – is loaded with Boost technology: hundreds of capsules fused together, ready to explode with energy in each step. 'The foam unloads exactly at the time you need energy return, at the push-off,' he says. 'This is a smart thing to do.'
Sima describes how this technology felt during the session. 'The energy return was a special experience within a running shoe,' she says. 'It gives you the feeling for the rhythm of running.'
5. The 360° female fit is a game changer
Sima's experience of trying on the ULTRABOOST 22 has impressed her beyond simply the objective of a runner's performance. 'To think that so many amazing women have contributed to the creation of this product makes me feel so inspired and optimistic,' she says. 'We are recognised for our own specific needs and ideas.'
She sees this as a positive step forward for the future of female running. 'What adidas is doing now is important; that a sports brand can support people in finding joy in movement. There's so much potential in being with your body, connecting with yourself and connecting with your being. Somebody has thought about what needs to be done to create this feeling. It's great that women can now feel seen and taken care of.'
Watch the full video of the ULTRABOOST 22 try-on here.
Additional resources
Dr Popovic was keen to point out that a shoe alone cannot do the work for us. With this in mind, he has created a series of specific exercises* with ULTRABOOST 22 you can watch to help get the most out of the shoe and your run.
Additionally, if you are interested in finding out more about ULTRABOOST 22 and how runners can take charge of their energy physically and mentally, join our webinars created by our "I'MPOSSIBLE" Membership activation coaches:
RUNNING Coaching Webinar*: A running guide to experience ULTRABOOST 22 for men and women created by running coach and pro athlete Jennifer Rhines.
MINDSET Coaching Webinars: 6 different webinars created by Ana Cerensek, Mindset Coach, about self-leadership for self-betterment through the concepts of Compassion, Presence, Empathy, Kindness, Assertiveness and Boundaries.
*Disclaimer – IMPORTANT NOTE: ALWAYS consult your doctor before undertaking any new activity. Do not complete any activity which is outside of your ability or which is against your doctor's advice. Use common sense and make sure you are in a safe location and on a safe surface for any activity.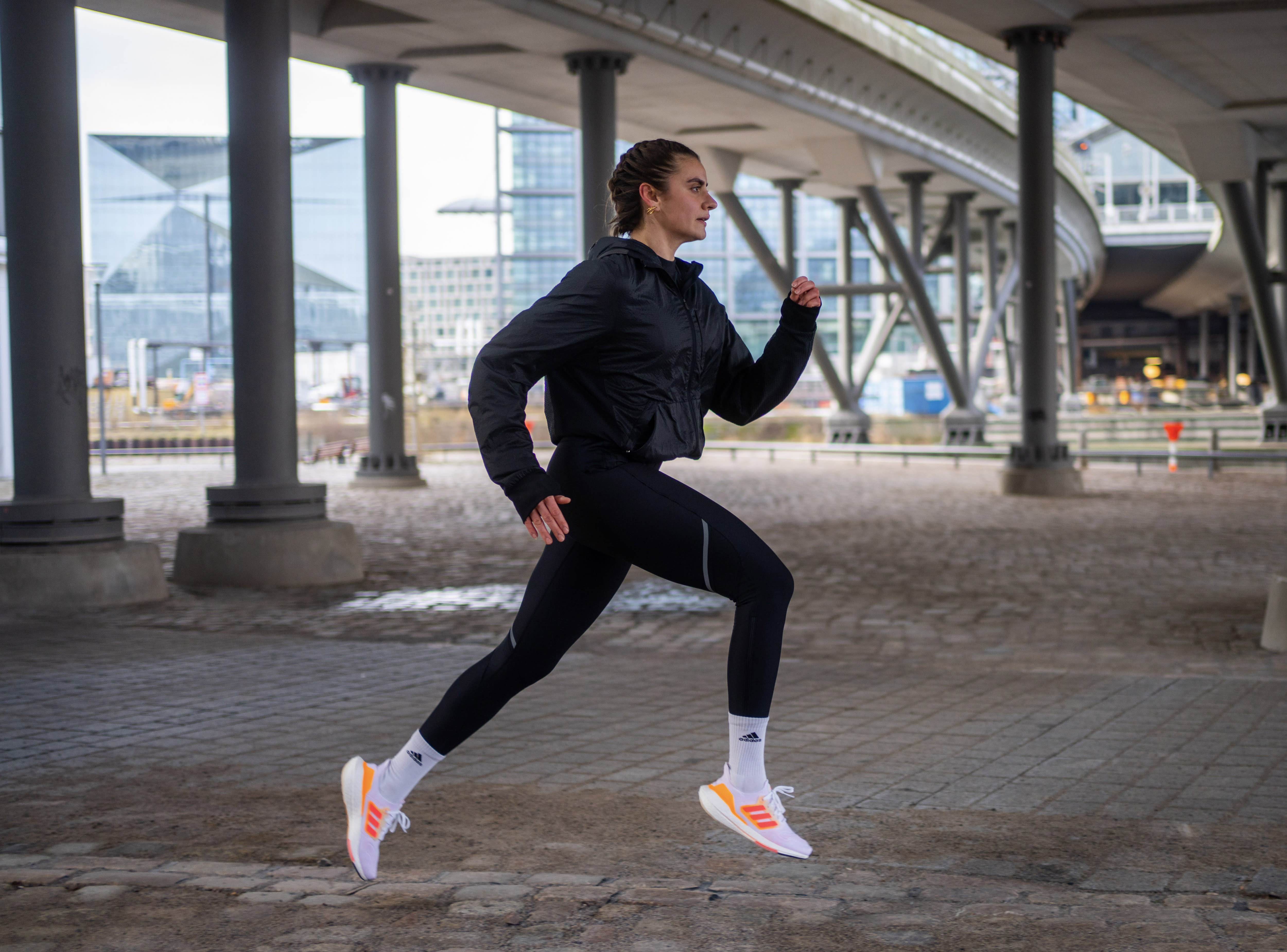 Stay Updated
Be the first to know all about stories, launches and events.