FROM CURIOSITY TO CREATIVITY WITH RITIKA SHAMDASANI
While on set shooting the new adidas x Karlie Kloss collection, we get into it with entrepreneur and Kode With Klossy Scholar Ritika
Lead with curiosity and let it fuel your creativity, at least that's what multifaceted Ritika Shamdasani does. Ritika's story is one of many twists and turns, but her story evolves thanks to her ever curious sensibility. A university student, a 'Kode with Klossy' scholar and co-founder of the successful clothing label 'Sani', Ritika continues to challenge herself as she pursuits her greatest ambition of which she says "My greatest ambition in life is to build things that make people feel good in their own skin".
A beautiful ambition, but one which requires persistence and resilience, skills she attributes to her years of playing tennis, a sport she has played since the age of 8, "hustle, self-discipline, persistence, and resourcefulness became a core part of my work ethic through tennis". Ritika will be the first to tell you that sport has definitely influenced the person she is today, "playing sports taught me it was okay to fail as long as you tried a million ways to solve that problem or close out a point in a match".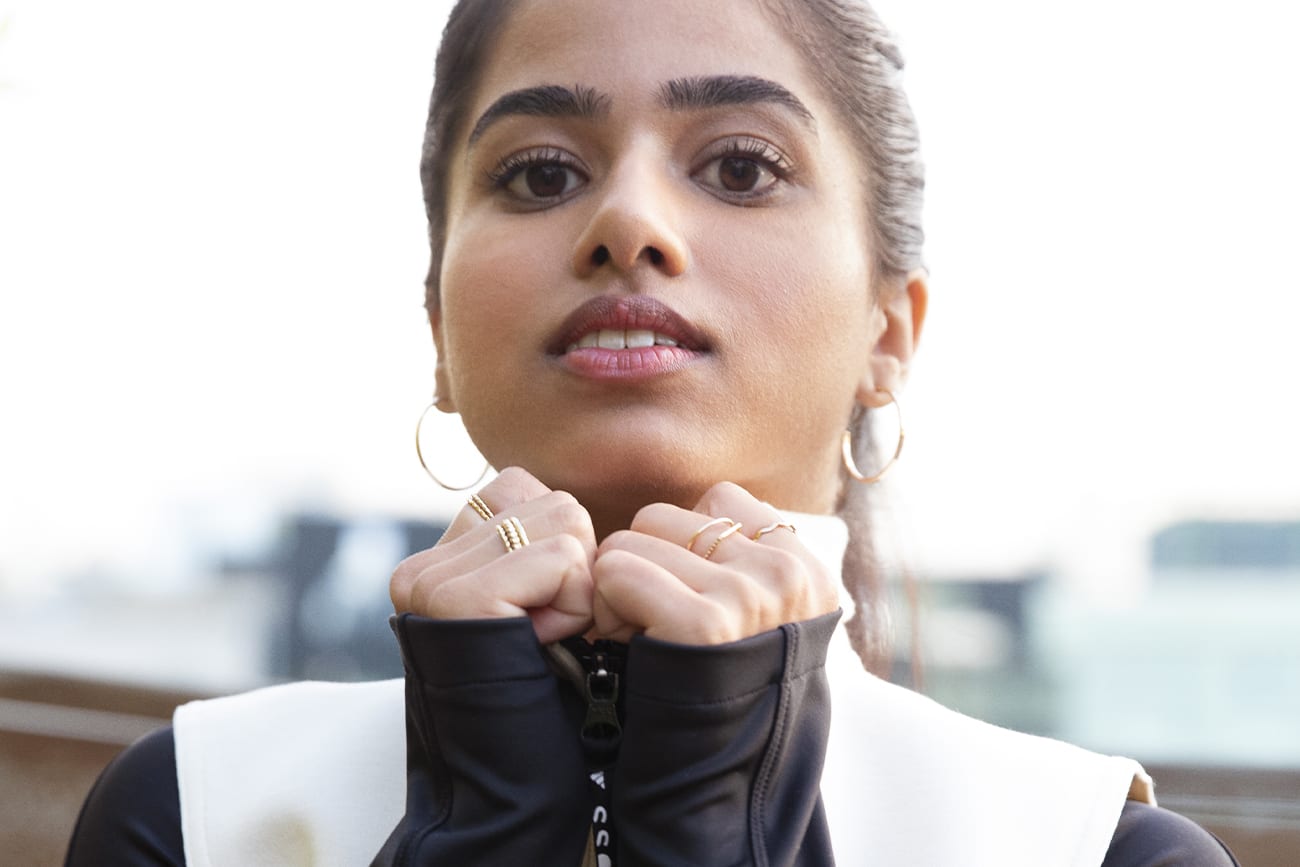 THE JOURNEY INTO CODE
She applies this as she tackles the world of STEM, particularly coding of which she initially thought would simply be a great college resume booster but, in the end, fell in love with the "problem-solving side of coding". She has since gone on to graduate from many coding programmes such as 'Girls Who Code', as well as interning during the summer at Amazon's coding programme.
One programme has stood out the most and would go on to become a catalyst in how the adidas and Ritika paths would eventually come to cross. She is a scholar from Karlie Kloss's 2019 "Kode with Klossy'. This programme was started by Karlie back in 2015 as a way to empower and inspire young women to become more involved in the tech field. The programme has gone on to inspire many of its scholars to pursue a career in code and brought forth a love of tech many never knew they had.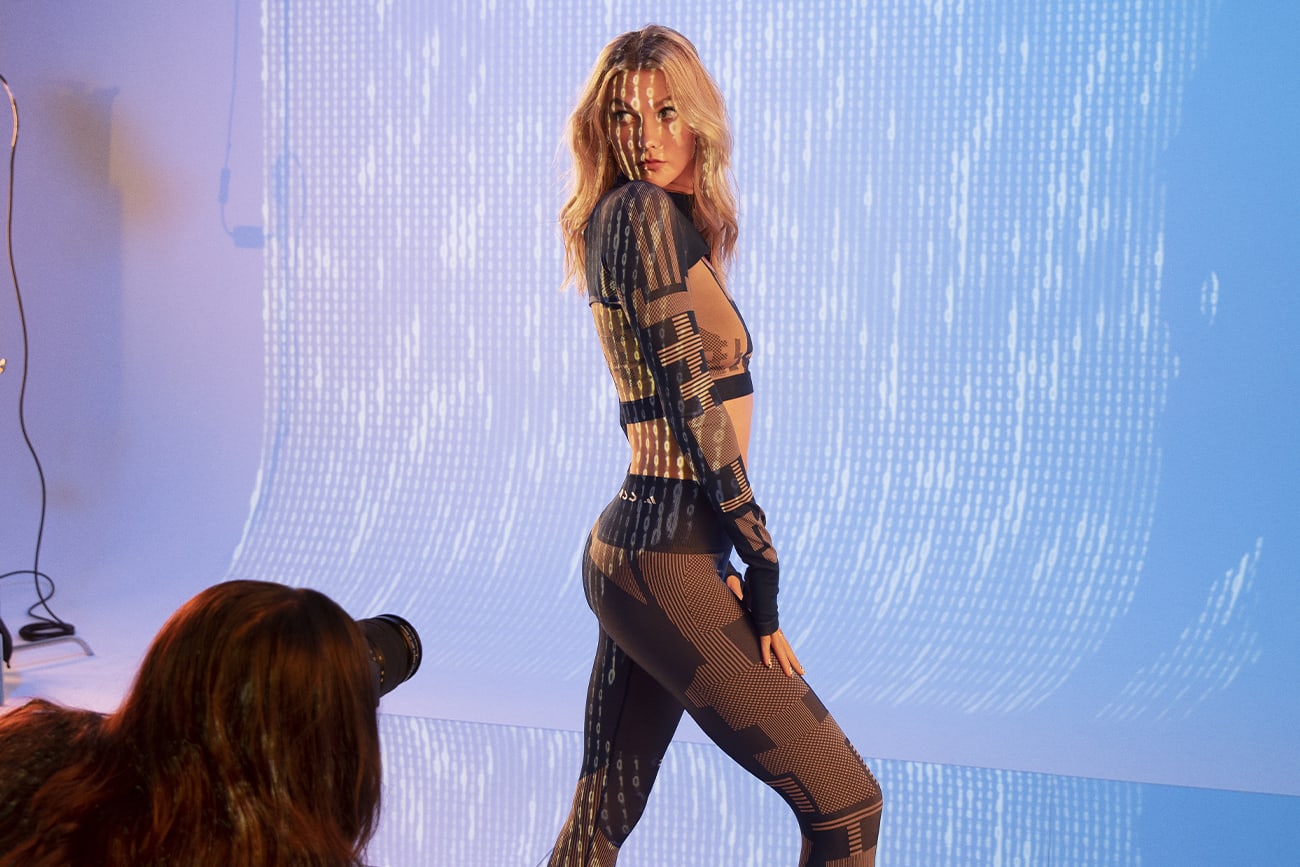 FUTURE FORWARD FASHION
For Ritika, she felt that she could include her love of code into her career pursuits, "coding taught me there can be multiple permutations to solve the same problem. This mentality has pushed me to always explore new ways to think about problems and opportunities, and constantly improve along the way."
I fell in love with the problem-solving side of coding.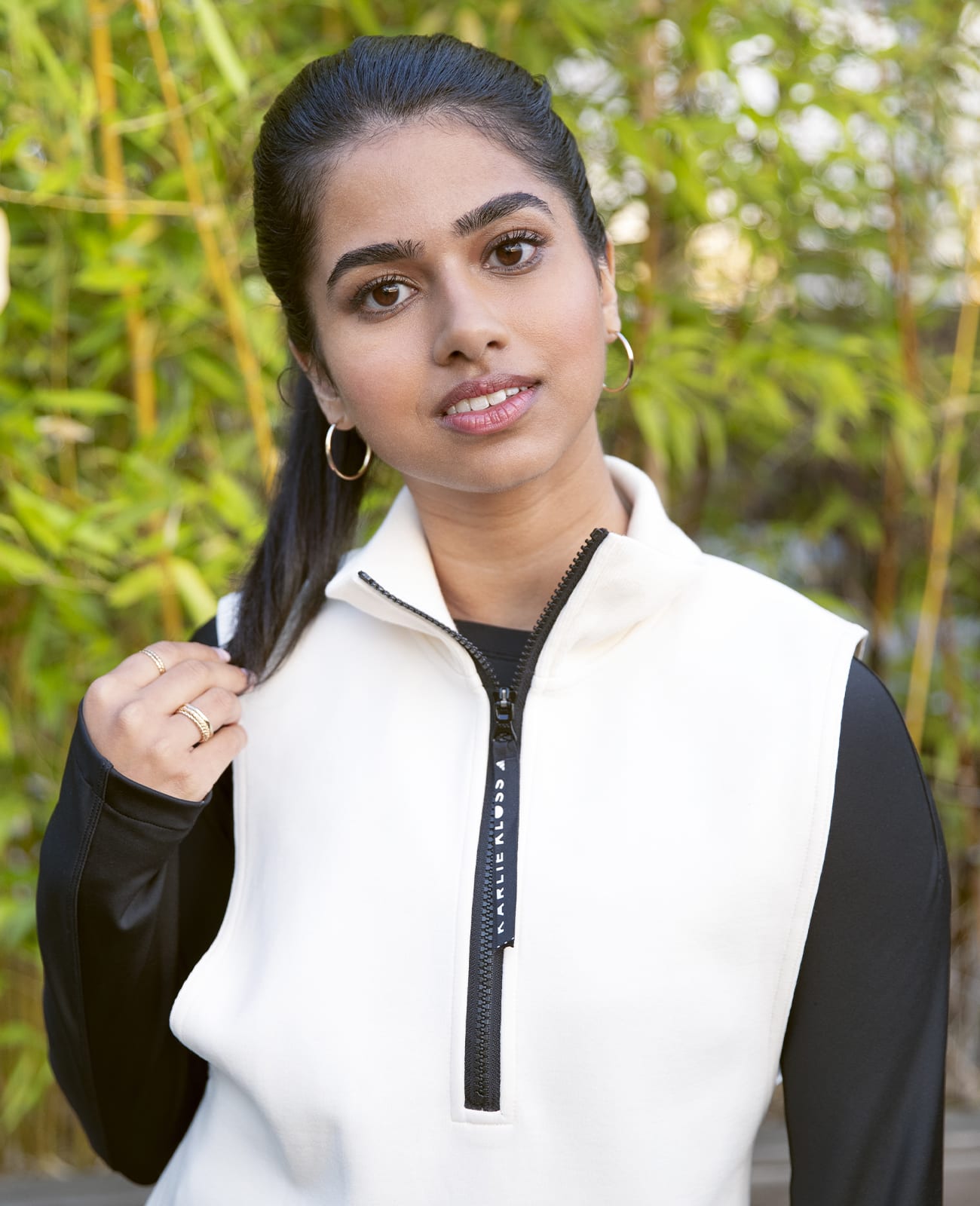 Ritika applies many of the principles learnt during coding to her own daily life. A North Carolina college student currently on a gap semester to work on the growing success of her clothing brand 'Sani' which she co-founded along with her sister Niki. Together, they noticed a gap in the market for South Asian formal wear while attempting to purchase pieces for a family wedding. From this, the brand was born, a testament to the curiosity and subsequent creativity as a result.
I will forever be a 'what if' person
Ritika thrives in curiosity, "I will forever be a 'what if' person. It's what pushes me to keep trying new things and what fuels my creativity." Ritika is always looking at ways to integrate tech into what she is doing in order to streamline her practices as well as making things more accessible for many people.
It is that attitude that made her the perfect person to star alongside Karlie in the campaign for her new adidas x Karlie Kloss SS22.
A love of curiosity and the desire to keep seeking combined with a love of fashion and tech. It truly is the epitome of "Curious by Design".
CURIOUS ABOUT THE ADIDAS X KARLIE KLOSS COLLECTION?
Explore the new collection designed for those whose curiosity leads to creativity. With sport and sport-inspired looks, this is a collection that embraces the freedom and creativity of your lifestyle.
Stay Updated
Be the first to know all about stories, launches and events.