Hit the Road: Now is the time to get on your bike
Cycling is for everyone, you don't need to look like a pro to give it a go.
Clipping in. Pushing off… The lightness you feel as you start to pedal and your wheels glide along the asphalt. The way the world, from cityscapes to countryside, whooshes past and takes on an enhanced dreamlike quality. The sweet, sweet taste of that first ice cream stop after you've pedalled a few KMs.

There aren't many things in life that let you escape the everyday hustle and reignite the kind of joy and pure exhilaration you experienced as a kid. But road cycling is one of them. It has the power to shrink distances and unlock new outdoor adventures, bringing a sense of freedom and mind-clearing forward momentum.

The pandemic kickstarted a boom in cycling, inspiring more people than ever to get out on longer rides to boost both their physical and mental health.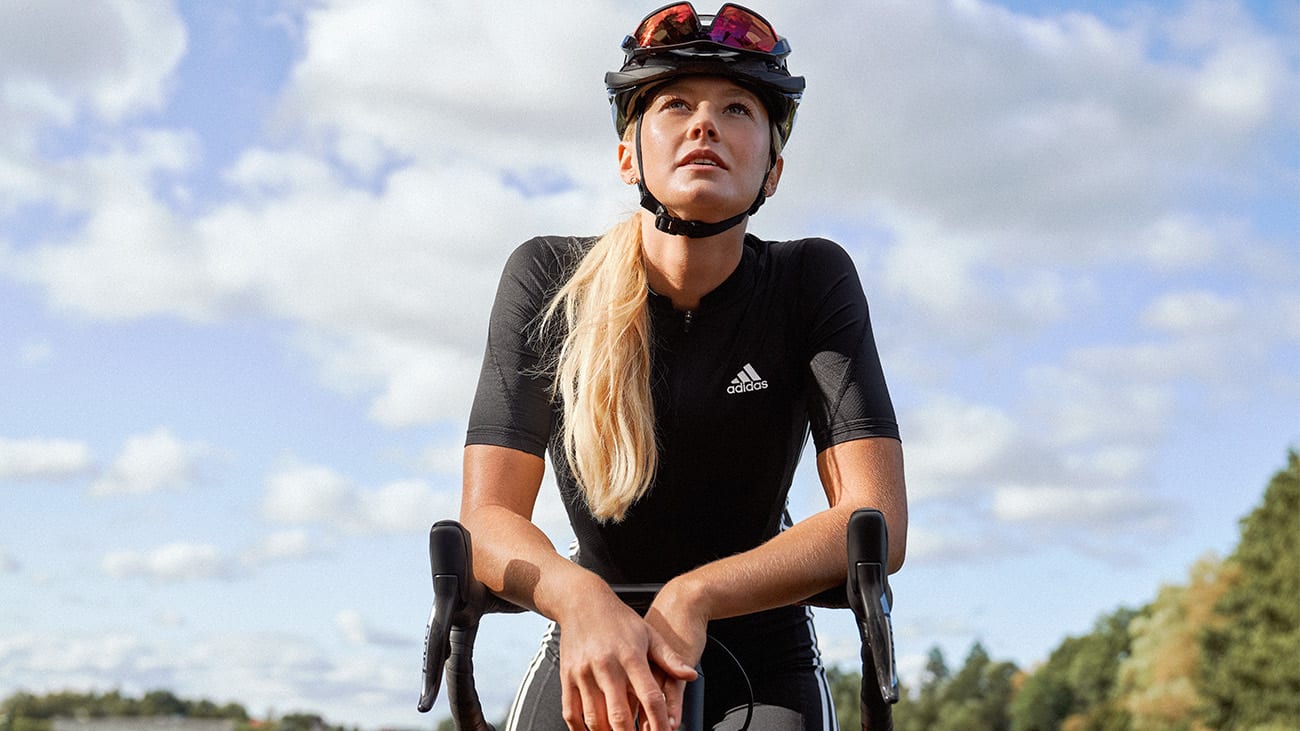 Beyond the tribe, empowering everyone to ride
Since the brand was founded, adidas has had a long and proud heritage in cycling, including producing shoes for the famous Belgian road race champion and most successful rider in the history of competitive cycling, Eddy Merckx. But road cycling today has evolved from those race-centric days and widened its appeal to a broader group of cyclists. It's no longer just about the professional circuit, historic Alpine climbs and eye-wateringly expensive outfits. You don't need to look like a pro to give it a go, and everyone should feel empowered to get out on their bike, whether they know the difference between a peloton and the Paris-Roubaix, or not. The bottom line is that if you go cycling, you're a cyclist. Don't let anyone tell you otherwise.

Thanks to advanced GPS and route sharing capabilities, there's never been a better (or safer) time to plot a route and go. Riding together with friends adds a great community element to the experience that starts on your doorstep but takes you far beyond your neighbourhood and usual haunts into new landscapes with skylines that never looked so good.

You can ride to the coast, loop through beautiful countryside, tackle steep climbs and enjoy swooping descents. You can picnic in fields by the side of the road (and it counts as exercise - dream!), where you'll find your lunch has never tasted so good, and drink in views that look all the sweeter for the effort you've put in to get there. The only limit is your imagination and perhaps your lungs and legs as you build up your fitness. But don't worry - there's no hurry, this isn't about racing against the clock or setting world records, there's a reason it's called 'personal best'. Sometimes, the achievement is the experience itself.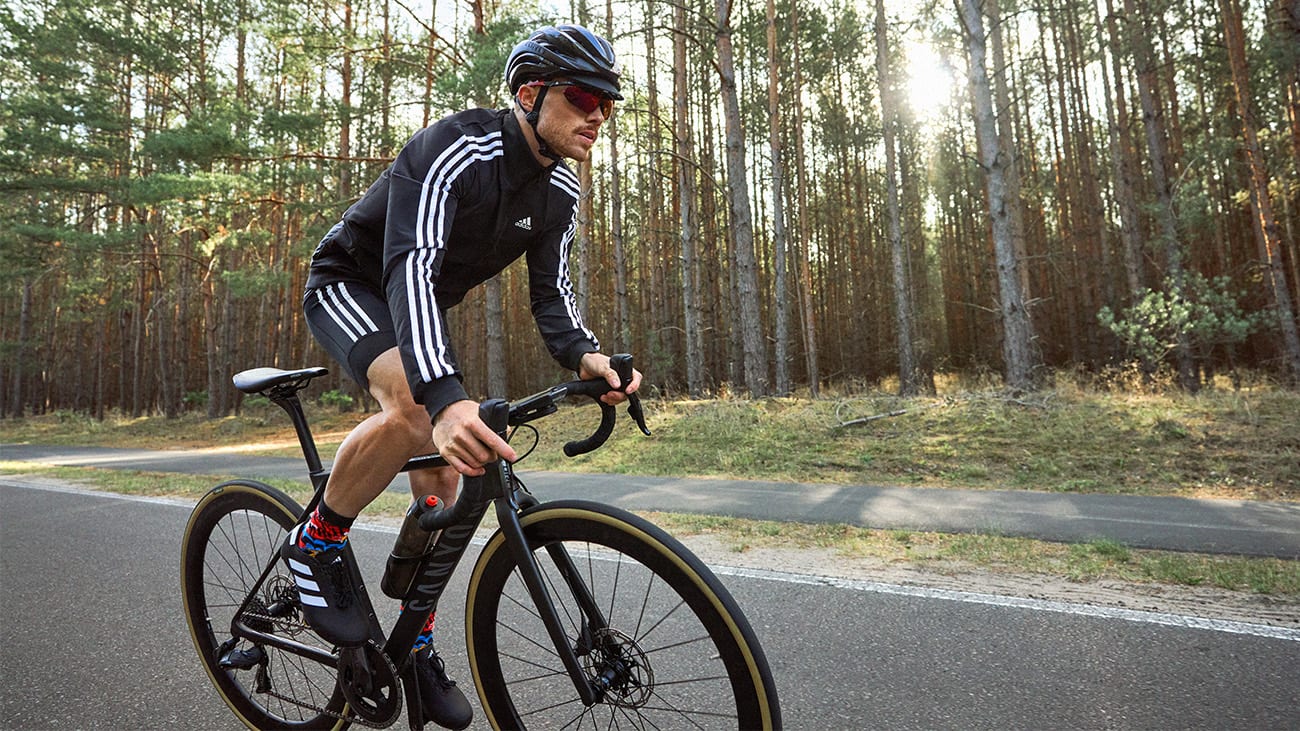 Style your ride
Ok, so it sounds pretty amazing. But what about the gear? That's going to cost a fortune, right? Well, you don't have to dress like you're chasing the yellow jersey to have fun on the bike. adidas has produced a line of accessible high-performance cycling kit, with a strong, fresh aesthetic and a comfy fit.

Gear for a new generation of road cyclists, designed using adidas' technical sporting expertise, through listening to cycling communities in London, Los Angeles and Germany, rather than drawing on the usual historical touchpoints in the sport. A range of versatile and stylish products, with bold and original colourways, that fit into a cyclist's life whether they're on or off the bike.

The adidas Road Cycling Shoe leads the way here. It features a lightweight jacquard woven upper to hug your foot in the right places, ensuring a comfortable fit, while a stiff platform helps to transfer energy from every stroke for efficient pedalling. The shoes feature the three-bolt cleat system, reflective 3-stripes for enhanced visibility, and are made with PRIMEGREEN, a series of high-performance recycled materials with the shoe's upper being made with 50% recycled content.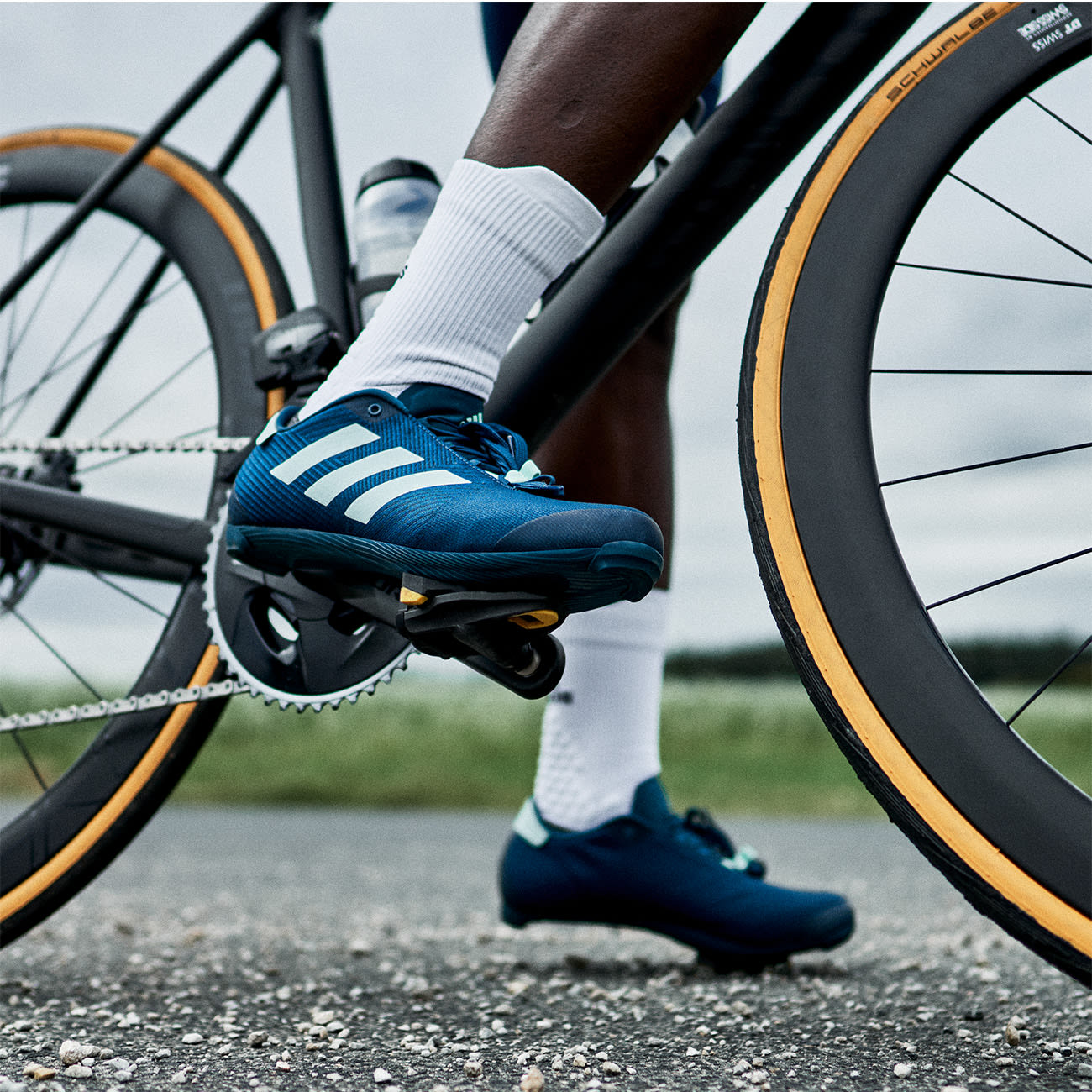 Clip in and ride
The beauty of cycling is the experience. You can head out with nothing but your bike, a couple of friends, and plenty of snacks. Get your head down and hammer the pedals until you can't anymore, or sit up in the saddle and cruise through epic scenery just taking it all in. Whatever your preference, the fact is that it doesn't matter. It's your moment, your ride, and you can do whatever you want with it. The only thing we can guarantee is that you'll be smiling at the end of it. And your tan line is going to be sweet.

Those moments are open to everyone, you don't need to wait for an exclusive invite. Simply clip in and ride. We'll see you out there.
Stay Updated
Be the first to know all about stories, launches and events.