READY FOR THE TRAIL
Gear up to hit the trails around your city again
So far, 2020 has been a difficult time around the world. Largely confined to the indoors for an extended period of time feels unnatural for most of us, and has taken a hit on our mental and physical wellbeing. Depending on where you are, COVID-19 regulations may have imposed strict limitations on your usual outdoor activities, making even a walk in the park difficult. While others are grateful to be permitted to still go for their daily jog, keeping a distance from others. We've all been affected differently.

And while it hasn't been easy, we sure are resilient. We've found ways to stay connected and keep moving. Turning to balcony-based concerts and online fitness and mindfulness classes to boost morale and stay fit.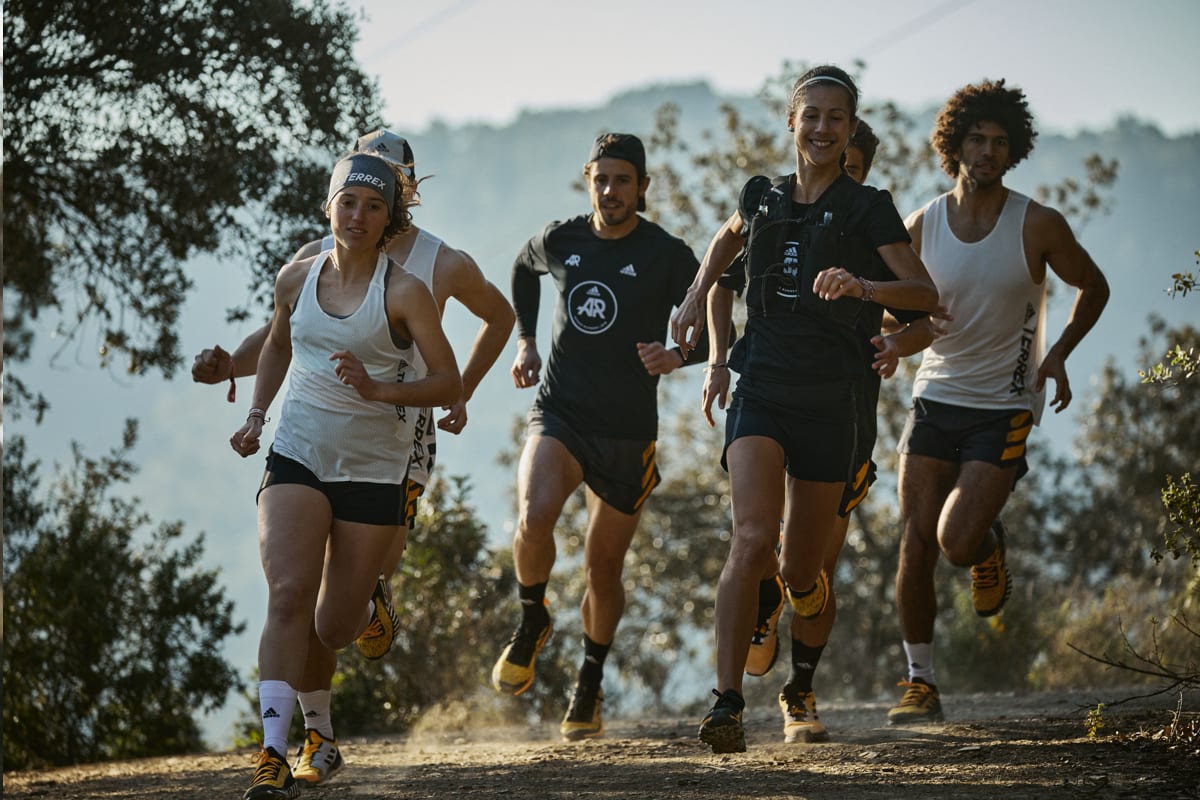 IMAGE: L-R AR Barcelona runners Elena Pueyo, Adrià Navarro Puigdevall, Laura Sanzberro and Pol Cejas
WHEN THE OUTDOORS CALLS

And now, as we begin to come out the other side of this – some of us have a desire to hit the ground running, with fresh goals and aspirations. Some might say that society's pull towards the outdoors has increased. And it makes sense. Even before the pandemic, many of us spent a lot of time living and working indoors, from behind screens, or within the confines of a city. Regardless, nature can tend to feel out of reach, like an activity reserved for weekends.

But the outdoors is often more accessible than you think. And now more than ever, people are eager to let more outside in.

HIT THE TRAIL
If you're after a new way to keep fit, let loose, or enjoy a midweek adventure, consider trail running. A solid answer to the outdoors that offers up benefits for mind and body.

Trail runners Elena, Adrià and Laura are part of our adidas Runners (AR) community¹ based in Barcelona. Earlier this year, with a backdrop of some of the city's neighbouring national parks, we caught up with them to explore the latest TERREX trail running range, and learn about the hype around the trail.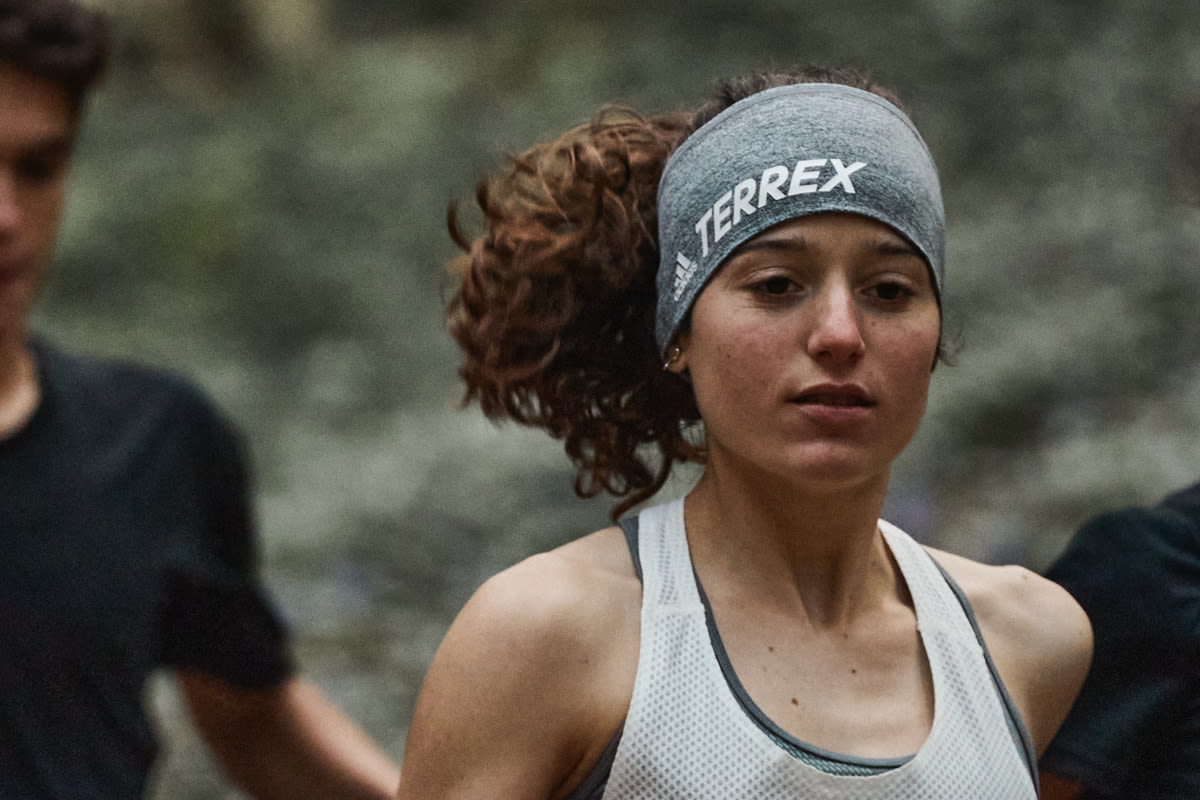 IMAGE: Elena Pueyo
THAT FREEDOM FEELING

AR crew runner Elena began running in the city more than four years ago, but switched mostly to the trail over a year ago. Fellow crew runners Laura and Adrià, who is also crew coach, both started exploring the trail after discovering triathlons and duathlons weren't their vibe.

There's a shared sentiment among all three as to the allure of the mountains – trail running has a different energy to the city, and promises that kick of pure freedom.

"In the mountains I'm free to forget about the rhythm of the city, about the time. I just run, jump, and focus on what's ahead of me," Elena says.

This idea of letting the daily routine fall away and tapping into nature ranks highly too.

"I'm in the city all day, from office, to the gym. The mountains have a different atmosphere. I don't know how to explain it...I feel free," Laura agrees.

For Adrià "trail running is a positive addiction" – whether he's training or just out for an endorphin hit at lunch. He was hooked after finding more of a connection to fellow trail-goers.

"In a trail race, you might be alone 80 percent of the time. But if you're coming fourth, you're sharing part of the experience with third, and fifth. And at the end, you shake hands, and get to connect with these people in a way you don't during an event with 200 plus people."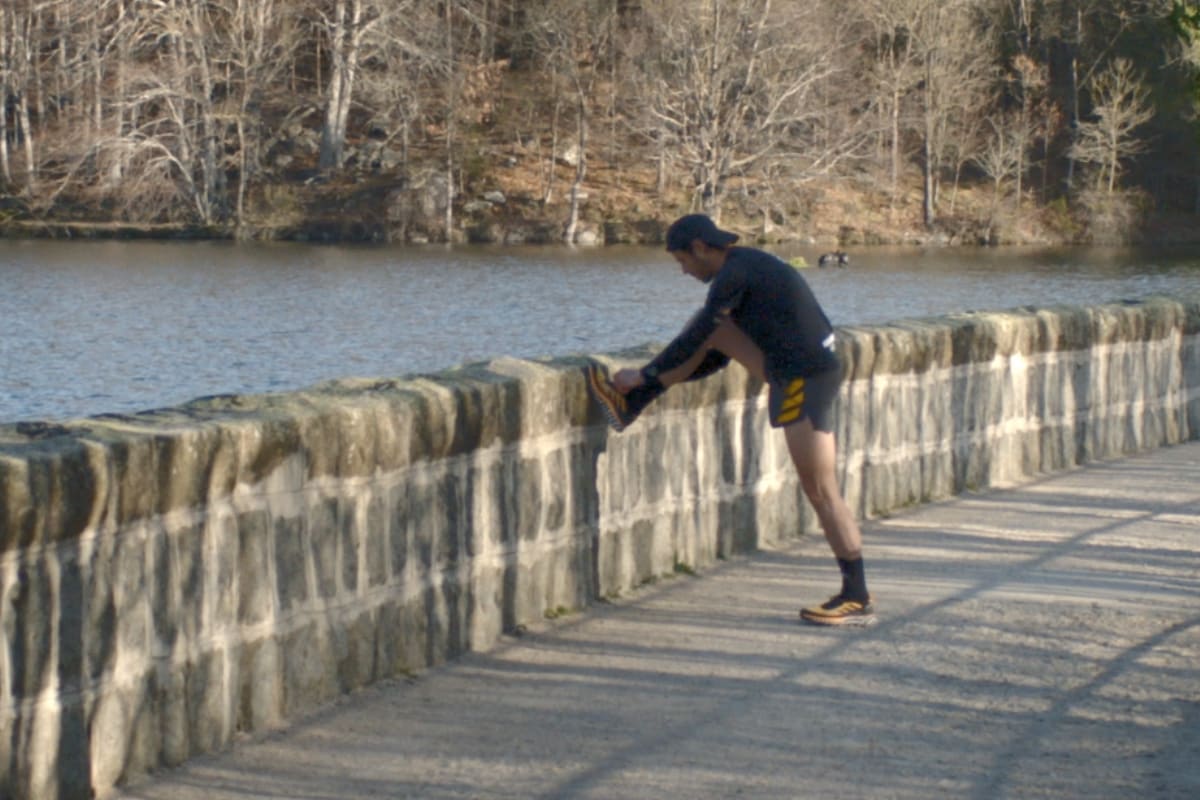 IMAGE: Adrià Navarro Puigdevall
CITY TO TRAIL

So how do they find the time to make it to the mountains? Whether you want to train hard, share the experience with friends, or enjoy the trails at a more leisurely pace, there are countless trails near Barcelona.

Each expresses how lucky they feel to live close to nature – citing Serra de Collserola, the largest green space in Barcelona's metropolitan area, as the closest area brimming with trails.

With a little more time, 40 minutes drive from Barcelona, you can also reach Montserrat – where Laura enjoys heading to the Sant Jeroni summit.

"And if I have a whole weekend, I prefer to go to the Pyrenees. A little over an hour from Barcelona."

"Each trail is different. While Collserola is quite easy, Monserrat is rocky, so much more technical. And then the Pyrenees is known for its sharp peaks. We usually try to head to the summit, then back down."

Depending on whether you're starting out on the trail or more advanced, it's always worth doing your research to understand what the terrain of trails near your city is like, and what best matches with your style and abilities. Apps like the adidas Running app also allow you to search for routes near you – mapping out where you need to go.

Along with the Pyrenees, Adrià says Andorra is great for weekend trail trips, about a one and a half hour drive from Barcelona.

"I love my city life, but I love the outdoors too. So on weekends we often stay in the Pyrenees. Near Bergueda, there is a place called Bagà, where the Ultra Pirineu begins – a 90 kilometre race that I'd love to do in five, six, or maybe seven years."


THE RIGHT GEAR GOES A LONG WAY

Whether you're gearing up for an ultra, or exploring weekend routes, the right gear is essential. Understanding what sort of terrain you'll be running on will help you decide on your next pair of trail running shoes. If trails are flatter and gravelly, you're likely after a shoe designed with flexibility and comfort in mind, like the TERREX TWO Ultra Parley. While shoes with more support and protection against sharp rocks, like the TERREX Agravic range, are best for techier terrain.


IMAGE: Laura Sanzberro
BODY AND MIND TAKE YOU FURTHER

If you're looking to up your trail game, Elena says "practice more uphill running, and do interval sessions." And Adrià adds that it pays to keep your mind as sharp as your body.

"Whether you're racing or not, the mind must be on, 100% in the zone to push your limits, just as your body must be prepared."

And if you're new to the trail? "Be patient. Start by walking and running intermittently, gradually reducing the walking time," Elena says.

"And no matter what, don't get obsessed with rhythm and timing out there. Enjoy nature and the freedom it gives you."

We couldn't think of a truer statement for these times – as we slowly make plans and get set for outdoor adventures, eager for that freedom feeling again.


REFERENCES
Stay Updated
Be the first to know all about stories, launches and events.