SKATEISM: A CREW FOR THE CREW-LESS
Skateism is carving inclusivity into the skateboarding world. Founded by a collective of outsiders, this publication and platform is all about embracing the unconventional.
NO TRYOUTS NECESSARY
There's always room for another deck in this crew—regardless of identity, sexuality, gender, or skill level. On a mission to make skateboarding more inclusive, the founders of Skateism invite everyone "underground, overlooked, weird, and wonderful" to find a home in their collective. "Skateism itself is a magazine and platform that sort of centres itself on a different kind of discourse within skating," says member Holden Vetro. "It brings to the forefront conversations and ideologies around skating that are maybe at the fringe...and makes an effort to highlight queer and less-spoken-of experiences."
It's still about skateboarding—it's just bringing new voices to skateboarding. --Holden Vetro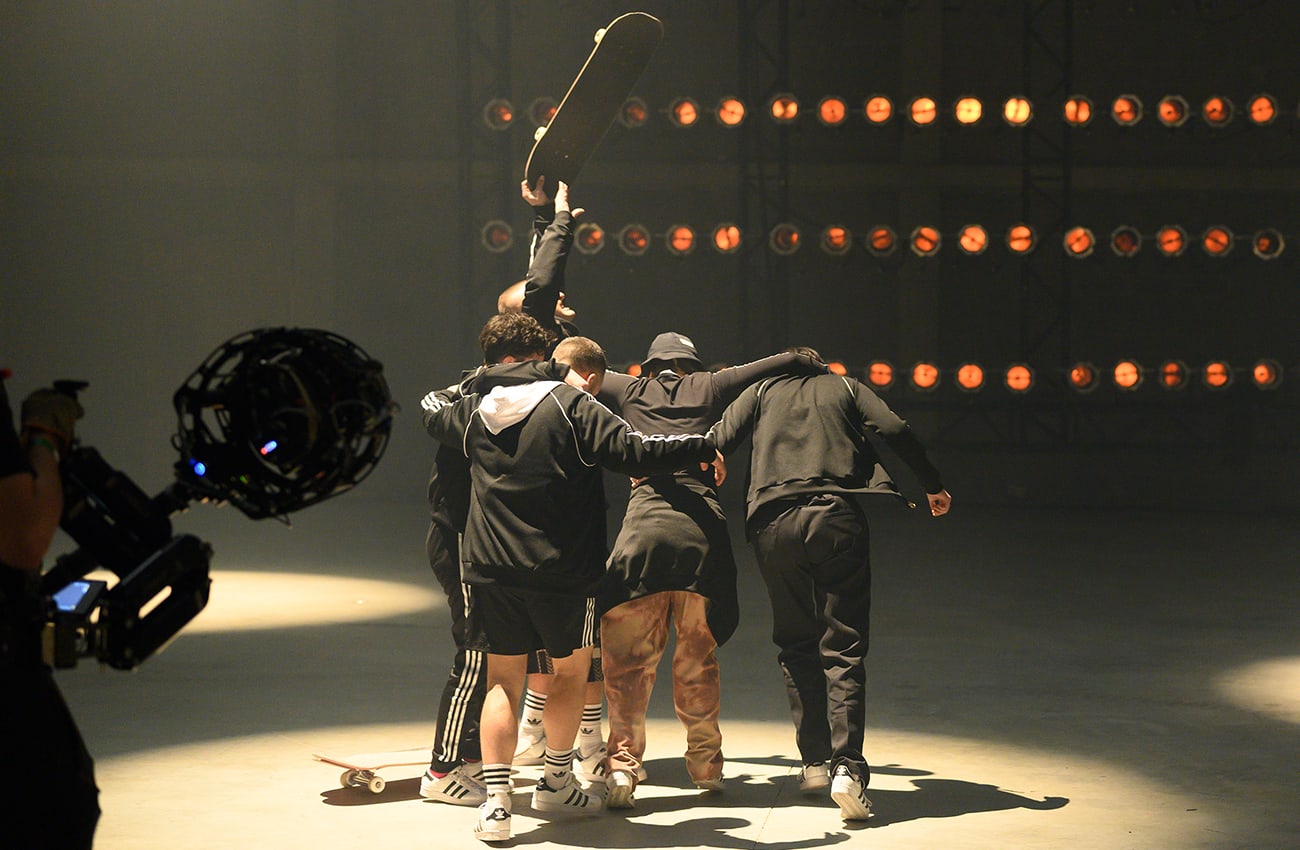 A NEW KIND OF CREW
Skateism was a no-brainer for the Superstar team. Here's why: founded in 2012, the magazine and platform was the first of its kind to open a conversation between intersectionality and skateboarding. Since then, it's been making moves to bring queer representation into a sport that hasn't always been the most inclusive. "I think that skateboarding, especially as it's a largely male heternormative occupied space, can feel like a really uninviting space for anyone who's outside of that experience," says Holden. "...This platform doesn't only validate our experiences, but I think it invites people to try this new experience, to do so without fear, and to do so in sort of welcoming arms."
Skateism brings together skaters of all identities to crush stereotypes and prove that it takes a team to make an impact. "We don't care if your gender is non-conforming...it doesn't matter," says contributor Tom Boyaval. The influence of Skateism is even felt by its core team, who constantly pick up on the platform's positive vibe. "When you are outside the box and an outsider, it's hard to find a place to stick with other people...and Skateism provided that kind of moment for us," says member Alexandre Gaulmin. "...We've managed to find each other, find safety within one another, and be able to more confidently enter these spaces knowing that we've got each others' backs."
[Skateism] is mostly just to help skaters who don't fit in the traditional image of skateboarding...to confirm that it's ok to not be like that. --Noemie Sebayashi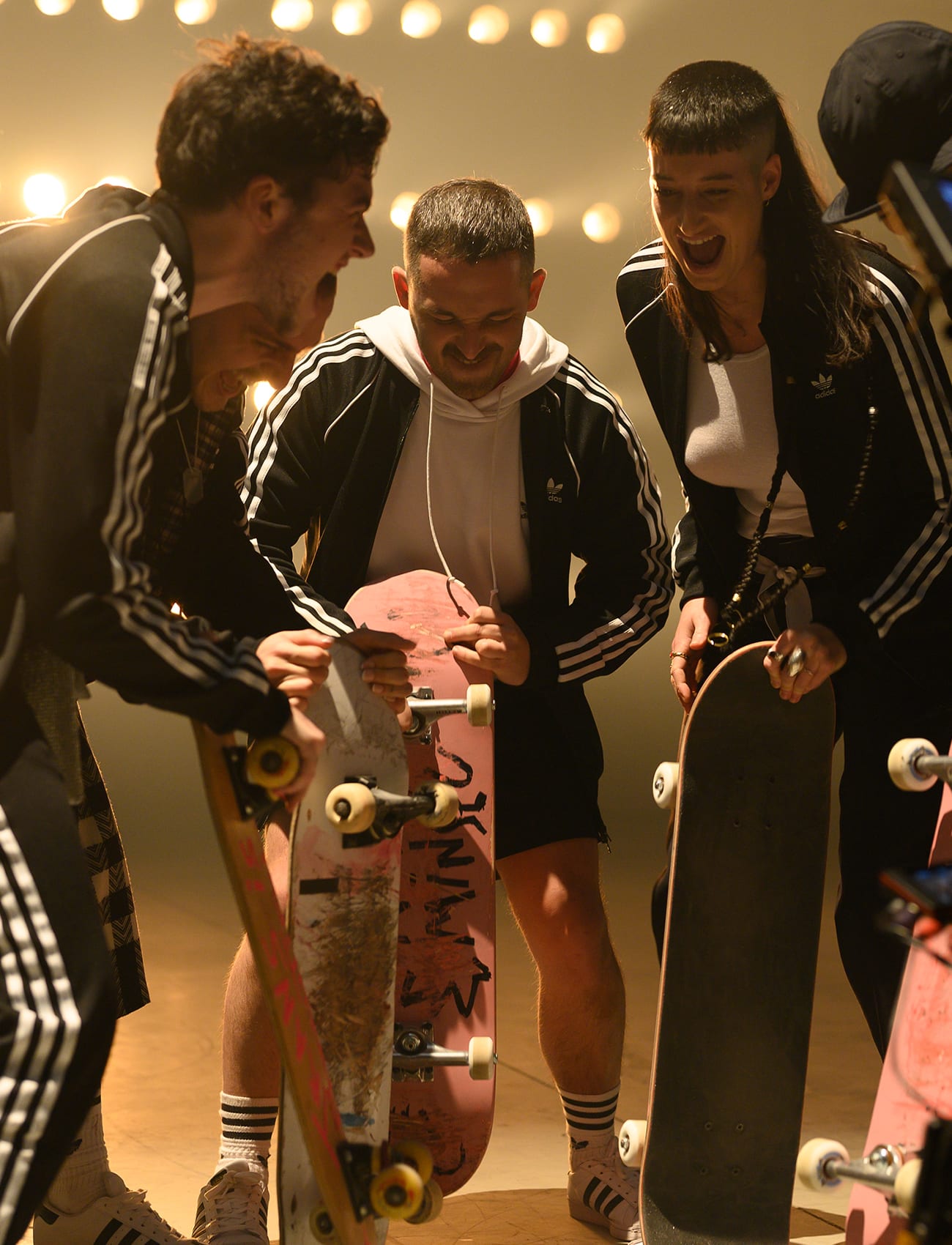 COMMUNITY OVER COMPETITION
Skateism is going all-in on the Superstar team mission by affecting change through teamwork. "It's not about competition anymore. It has to be about being together, sharing power together, bringing this energy together...it's about being in the daylight, in the skate park, and showing up for somebody who needs it," says Alexandre. "...It's so important to have people help you and say that you can do it—even if you're a beginner, or even if you don't have any skills yet," adds member Clara Pacotte.
As new generations roll up to the skate park for the first time, the founders of Skateism are hoping to give them a reason to stay. "You're the bravest person in the skate park if you don't know how to skate. The fact that you are trying gives you the most courage in the court," says contributor Noemie Sebayashi. "Sometimes you just don't fit in... if we can show to the world that you can be whatever you are and you can be with friends and you can be loved, I think it's a good thing," adds Alexandre.
DEMOCRATIZING THE HALF-PIPE
By embracing the unconventional, Skateism celebrates authenticity and empowers people of all backgrounds to just be themselves. "We can be other things than just outsiders," says Alexandre—and this crew sets an example worth following.
Stay Updated
Be the first to know all about stories, launches and events.