DIG DEEPER. PUSH FURTHER. GO THE DISTANCE. IT'S THE RACE TO THE STARTING LINE.
Race season approaches. We've been putting in the work. It's a crucial time to keep our running routine on pace. Natasha reveals how she stays motivated through that final push.
MEET NATASHA

Natasha is a former track-and-field athlete. Now, as a fitness model, she brings an authentic and powerful image to her work, all over the world. We asked her about running and how she gets over that last training hurdle before the starting line.
WHAT TIPS CAN YOU GIVE FOR THOSE TIMES YOU MAY NOT FEEL LIKE WORKING OUT?

The never-ending saga! Haha, something a friend said to me a few years back that really struck and stuck with me was, "Working out is like brushing your teeth; you'd never leave the house without doing it." We have to have that same mentality about our fitness. It needs to become such an important part of our lifestyle that it's not something we have to squeeze in – rather, we just would never not do it.
Figure out what time of day you're physically at your most energetic, efficient and motivated. For me, that's the morning. I have a motto for myself when it comes to working out: "GET IT IN BEFORE 10," because I KNOW if I don't work out first thing in the morning, before my day, and lists and work and tasks and unexpected dramas and hunger and cravings and LIFE get in the way… it won't happen.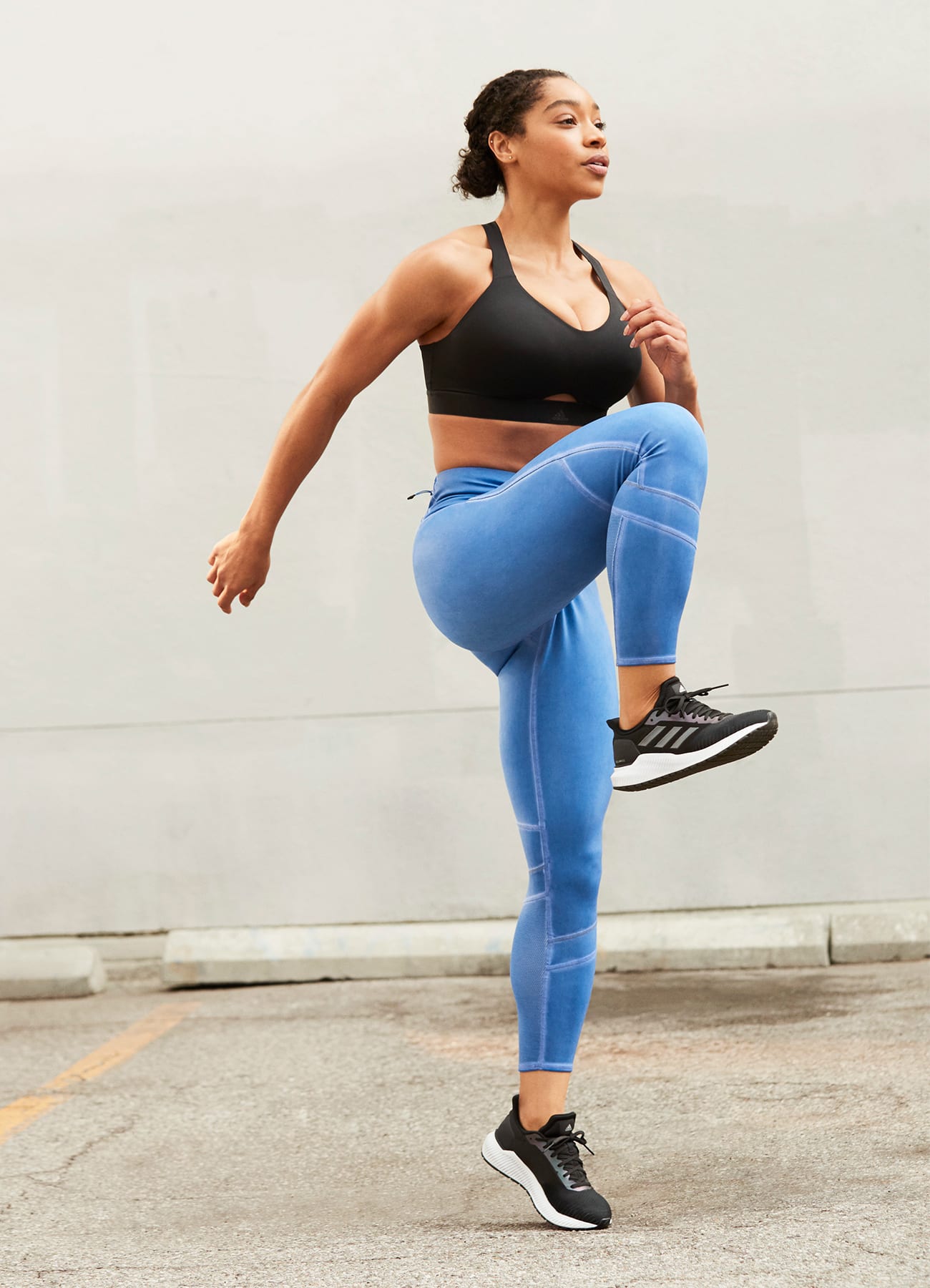 I remind myself that I've never regretted making the decision to work out. The hardest part isn't the workout itself; it's getting out the door. Set yourself up to eliminate excuses by ALWAYS having a set of workout clothes with you; and instead of thinking about the effort your workout is going to take, think about the effect of it. That feeling of accomplishment and pride that you feel – focus on that feeling.

Check in. I call this doing mood work. Even though I have a general routine I cycle through with my workouts, I always check in first to find out what I need mentally and emotionally. Am I happy? Sad? Anxious? Energetic? Different workouts exercise different parts of our brain and emotions. So asking the question "What do I need today?" and then deciding which workout (e.g., running, yoga, weights, boxing, spinning, etc.) will best serve you emotionally is HUGE!! There's nothing worse than leaving a workout feeling like you didn't get what you really NEEDED out of it. And in my experience it's because we did the workout on the schedule we were "supposed" to do, but not the one our body and mind really "needed" to do.

So stay flexible and present. When you do a workout that is in alignment with what your body and your mind are needing that day, you will feel you won't feel the pressure to do the workout – you'll WANT to do it, because it's more like therapy and release than it is a chore.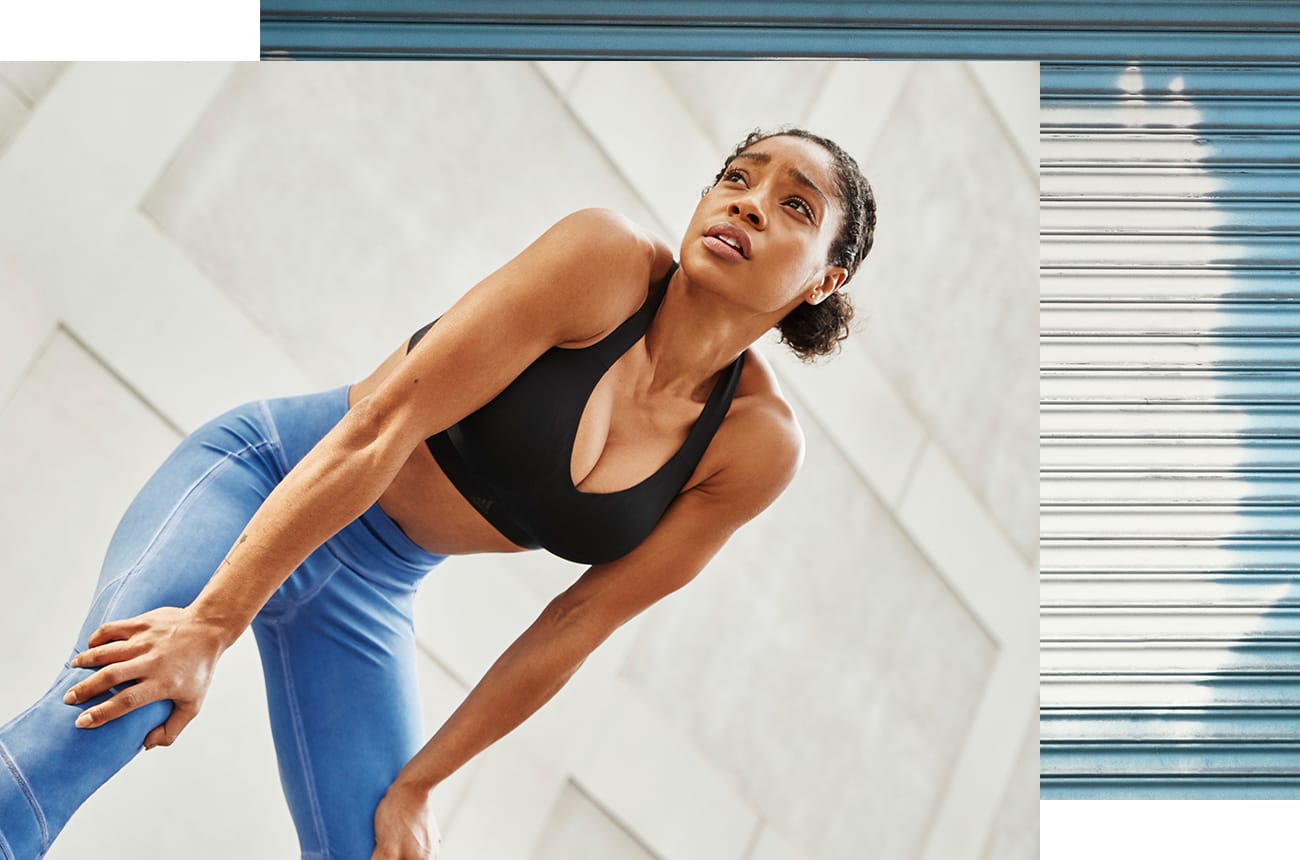 I love running because it frees up your mind to think without distractions, and it's a way to connect with the world more authentically. To actually breathe it, see it, feel it under your feet.
DO YOU HAVE ANY SPECIAL DRILLS OR METHODS YOU USE?

I generally subscribe to a mix of distance and sprint work, to maintain a healthy balance of my slow- and fast-twitch muscle. On days when sprints are more my focus, I warm up with a couple drills to wake up those explosive muscles. A quick and easy warmup to do before ANY run, but especially a faster-paced workout, is a combination of high-knees, butt-kicks and lunges. I'll do three quick back-to-back sets, going down and back for about 30-40 meters. This activates your glutes, core, hips, hamstrings, quads and calves, ALL of which you need to be firing to avoid injury and respond quickly for faster-paced runs. And always, always do a quick stretch before and after. You'll not only perform better; you'll recover better as well.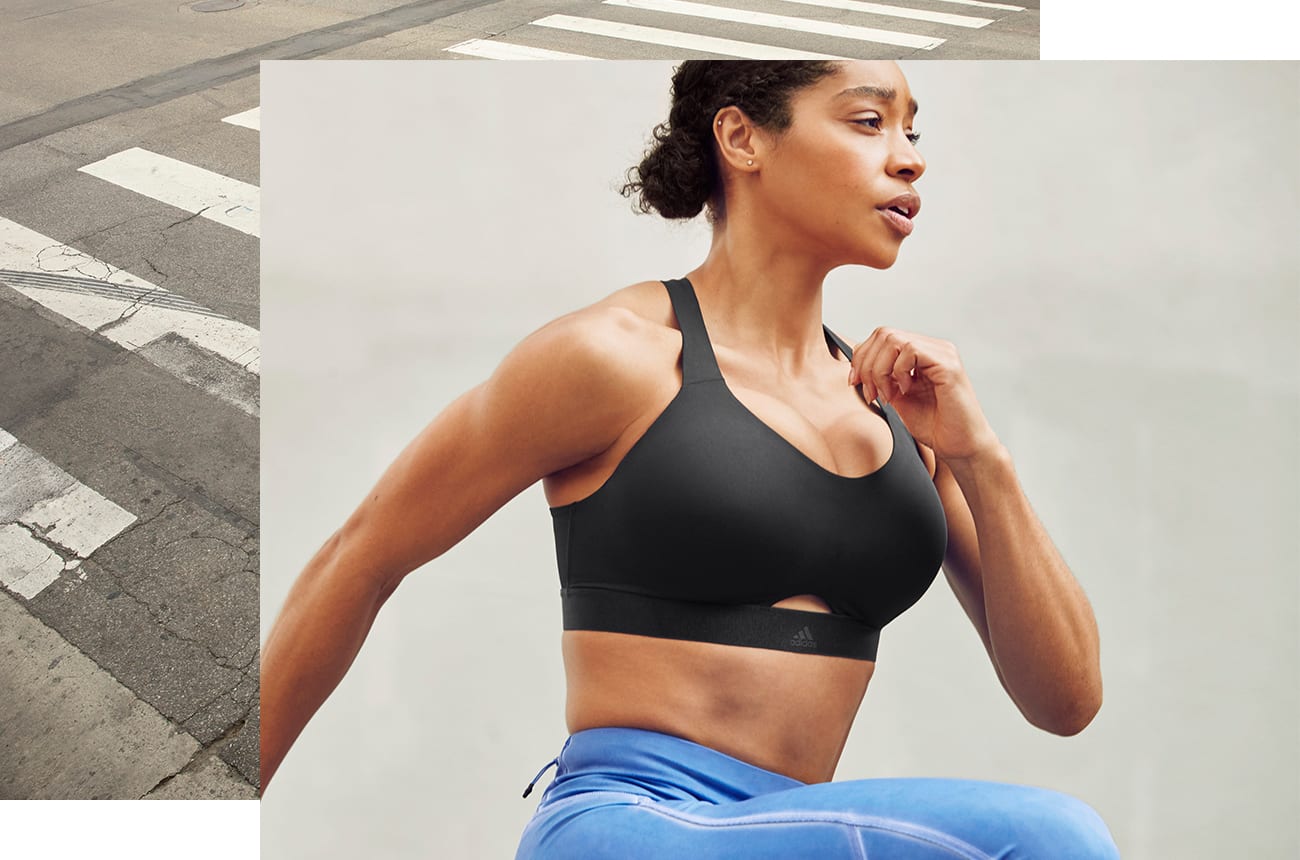 I think the key to maintaining excitement with any routine is to stay curious. What if I take a left instead of a right? Where does this street go? I wonder if I can go faster this time? What if I sprint a block, then jog a block?
HOW DO YOU SHAKE UP YOUR WORKOUTS WHEN YOU'RE IN THE SAME SPACE, TO KEEP THEM FRESH EVERY TIME?

I think the key to maintaining excitement with any routine is to stay curious. What if I take a left instead of a right? Where does this street go? I wonder if I can go faster this time? What if I sprint a block, then jog a block? Maybe today I'll focus on engaging my core more, or being more conscious of my form...
One of the biggest ways I like to challenge myself is to run without headphones. I did it once unintentionally because I was traveling and forgot them. I initially had anxiety about it, like "What's gonna distract me from the pain?! Hahaha," but what I discovered was actually quite euphoric. Instead of tuning out, I tuned in… I focused on my breath. Kind of like the way you practice breathing to movement in yoga. I just listened to it, became one with it, followed its rhythm. I began to hear the birds chirping, the breeze blowing. It was like my senses became heightened. I became distracted by the world around me instead of a playlist. It certainly wasn't as easy as numbing out with headphones, but it was so much more rewarding.
HOW DID THE STRONGER FOR IT BRA WORK FOR YOU?
What I like about the bra is that it supports without constricting, and that the fabric has a silky but durable feel. I love that the straps are adjustable, and the criss-cross design ensures that they won't slide while running, which is my biggest pet-peeve.
SHOP STRONGER FOR IT BRA
AND DID YOU LIKE THE HOW WE DO TIGHTS?
The tights are like butter. Compressive enough to support my body in all the right places, yet forgiving enough not to make me feel constricted.
SHOP HOW WE DO TIGHTS
Stay Updated
Be the first to know all about stories, launches and events.