How Run For The Oceans and Parley help to protect our planet
Our planet's blue life-support system is under siege. Overfishing, climate change, pollution and plastic debris threaten our fragile oceans, but a blue tide is rising. Awareness is becoming action, and creativity is beginning to drive change.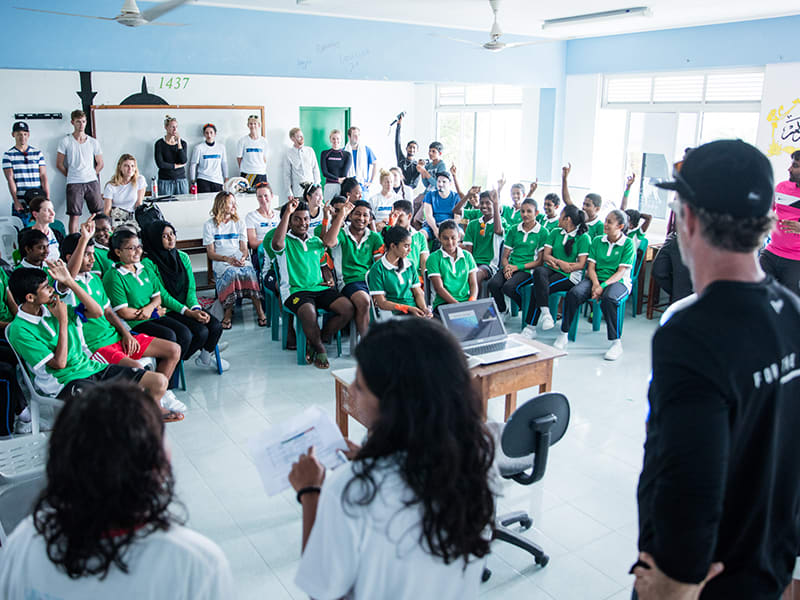 "There is a very delicate balance in our world," said legendary big wave surfer and Parley Ambassador Greg Long. "Our daily actions are throwing that balance off at a staggering rate. If we don't take action now, we're going to pass the point where the damage that we're doing is irreparable."
In 2018, almost a million people across the planet took to the streets to Run For The Oceans. From Shanghai to São Paulo, Toronto to Tokyo, Barcelona to Berlin–a global community of runners of all levels came out in force.
They ranged from young kids racing for the first time to elite athletes, such as Brazilian and German football stars Kaká and Marc-André ter Stegen, Peruvian surfer Gabriel Villarán, Australian Olympic swimming champion Ian Thorpe and Jessica Ennis-Hill, the British heptathlete and Olympic gold medal winner.
Powered by shared passion and purpose, this mass uprising collectively covered more than 12 million kilometers, making their voices heard and deeds felt across the planet.
"First we created ripples on the surface, then more and more waves," said Cyrill Gutsch, Founder and CEO of Parley for the Oceans, reacting to last year's record-setting event. "Run For The Oceans is showing the new dimension of our movement against plastic: We are growing a superstorm of change."
adidas contributed $1 for every kilometer of the first million run–raising a total of $1 million to support Parley for the Oceans education initiatives.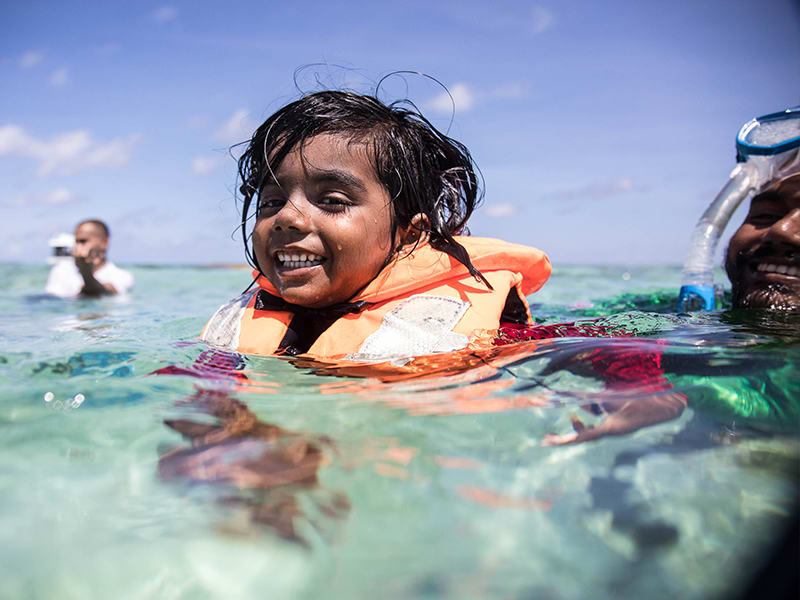 Youth empowerment is a key part of Parley's approach to ending marine plastic pollution and other threats to our oceans, and with good reason:
"We see a new generation of activists gaining influence–the youth," explained Cyrill Gutsch. "They are not only our future, they are already now the best teachers, the best ambassadors of our movement. They educate their parents, politicians and use the media in a native way. Youth are our biggest hope since they are driven by the strongest of all motivations: their own survival."
The funding from Run For The Oceans 2018 was used to develop a youth education program led by Parley and aimed at inspiring and empowering youth to join the movement to protect the oceans, as well as establishing schools as local hubs in the fight against marine plastic pollution.
The program started in the Maldives–a nation of islands whose future is heavily dependent on the health of the oceans. Partnerships with the Maldives Ministry of Education, schools and local communities brought Parley Ocean School initiatives to the classroom and ocean immersion experiences to around 100,000 youths and their parents, increasing their awareness of the fragility of the surrounding aquatic ecosystem.
By the end of this year, Parley plans to roll out an in-school curriculum across 217 schools in the Maldives, and establish Parley AIR Stations to encourage youth involvement in ocean conservation.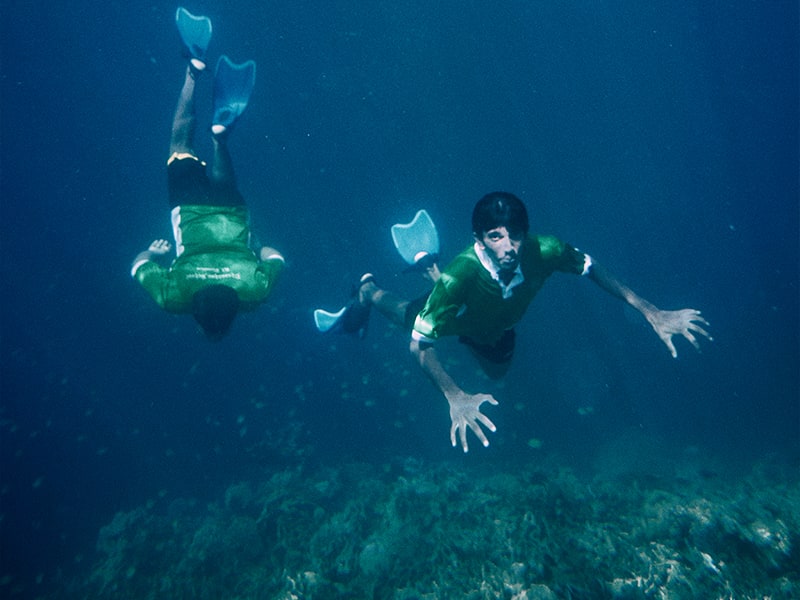 In 2019, adidas will use Run For The Oceans to help fund the development of a global youth activism platform, hosted by Parley, open to every student on Earth. For every kilometer run between June 8-16, adidas will contribute $1 to support Parley for the Oceans education initiatives, up to an increased cap of $1.5 million dollars.
This means that while Parley will continue to run its in-school programs, the organization will also develop a digital youth activist platform that will allow them to reach an even wider community.
Sign-up for the global platform will open on World Oceans Day, June 8. By joining, youth from around the globe will gain access to an environment in which they can learn, receive tools to campaign, join events and workshops, and receive the tools to mentorship and support to demand and create change.
"We are calling for a new dream–a new vision," explained Cyrill Gutsch. "Nobody is better suited to turn this dream into a new reality, to take the lead, to mend what we have broken. Our youth know and feel something is wrong. Their instincts have the power to end the war against our own future. Every step you make during Run For The Oceans, every breath you take while you are running–it's for the oceans."
Visit www.parley.tv to sign up for the platform.
Stay Updated
Be the first to know all about stories, launches and events.