%7B%22ajaxCall%22%3Afalse%2C%22environment%22%3A%22production%22%2C%22production%22%3Atrue%2C%22is_mobile%22%3A%22%22%2C%22date%22%3A%22200917%22%2C%22localeCountry%22%3A%22ch%22%2C%22session_id%22%3A%224WwwZRGjjI56E5SDOLiUEpe4HZIK84WXrgw%3D%22%2C%22innerCall%22%3Atrue%2C%22page_type%22%3A%22product%22%2C%22analytics%22%3A%7B%22tags%22%3A%5B%7B%22event%22%3A%22pdp-tile-event%22%2C%22type%22%3A%22element%22%2C%22scheme%22%3A%22pdp-tile-event%22%2C%22attributes%22%3A%7B%22event_name%22%3A%22PDP%20CLICK%22%2C%22event_category%22%3A%22COMPLETE%20THE%20LOOK%22%2C%22original_product_id*%22%3Anull%2C%22product_color*%22%3A%22%22%2C%22product_group*%22%3A%22inline%22%2C%22product_id*%22%3A%22%22%2C%22product_model_id*%22%3A%22%22%2C%22product_name*%22%3A%22%22%2C%22product_price*%22%3A%22%22%2C%22product_price_type*%22%3A%22FULL%20PRICE%22%2C%22product_price_book*%22%3A%22%22%2C%22product_price_vat*%22%3A%22%22%2C%22product_rating*%22%3A0%2C%22product_reviews*%22%3A0%2C%22product_quantity*%22%3A1%2C%22product_size*%22%3A%22%22%2C%22product_sku*%22%3A%22%22%2C%22product_status*%22%3A%22%22%2C%22event%22%3A%22ELEMENT%22%7D%7D%5D%7D%2C%22config%22%3A%7B%22replace%22%3A%5B%22filters_applied*%22%2C%22product_id%22%2C%22product_sku%22%2C%22product_name%22%2C%22**%22%5D%7D%2C%22site_name%22%3A%22Adidas%22%2C%22country%22%3A%22CH%22%2C%22language%22%3A%22de%22%2C%22profile%22%3A%22adidasglobal%22%2C%22is_customizable%22%3A%22%22%2C%22session%22%3A%7B%7D%2C%22_MAX_DEPTH_LEVEL%22%3A3%2C%22_MAX_OBJECT_PROPS%22%3A10%2C%22events%22%3A%5B%5D%7D
TERREX Skychaser GTX Schuh
Dieses Produkt ist von allen Rabatten und Aktionen ausgeschlossen.
Farbe
Core Black/Footwear White
(BB0938)
TERREX Skychaser GTX Schuh
Ein stabiler Trailrunningschuh mit optimalem Grip und einer Konstruktion für angenehm trockene Füße.
Egal wie anspruchsvoll deine Tour oder wie schwierig das Terrain – dieser Trailrunningschuh für Männer lässt dich nicht im Stich. Er hat ein leichtes Textil-Obermaterial und ist mit schützenden Overlays und einem Speed-Lacing System für einen passgenauen Sitz ausgestattet. Seine dämpfende boost™ Zwischensohle gibt dir bei jedem Schritt Energie zurück. Atmungsaktives GORE-TEX® hält deine Füße angenehm trocken und die Außensohle aus Continental™ Gummi bietet überragende Griffigkeit.
boost™ ist die reaktionsfreudigste Dämpfung, die wir je hatten: Je mehr du gibst, desto mehr Energie bekommst du zurück
Obermaterial aus Textil und Mesh; abriebfeste Verschweißungen für mehr Schutz und Strapazierfähigkeit
Speed-Lacing System für schnelles An- und Ausziehen und einen passgenauen Sitz
Wasserdichte und atmungsaktive GORE-TEX® Membran; LACE BUNGEE zur einfachen Fixierung der Schnürsenkel
PRO MODERATOR™ für Schutz und Stabilität im Mittelfußbereich; Outdoor-spezifischer EVA-Rahmen für zusätzlichen Halt
Continental™ Gummimischung für überragenden Grip, auch bei Nässe
Gewicht: 355 g (pro Schuh in Größe EU 42 2/3)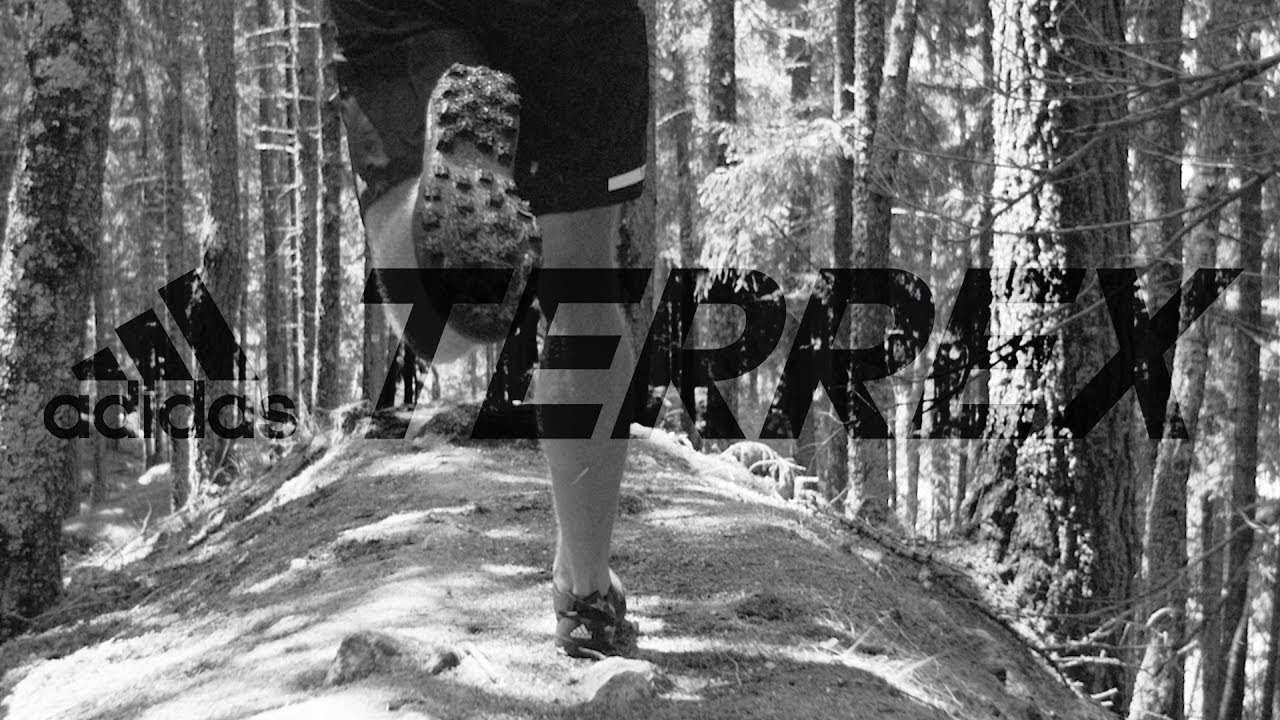 %7B%22certona%22%3A%7B%22product_rr%22%3A%7B%22count%22%3A%2216%22%2C%22query%22%3Anull%7D%7D%7D
Das könnte dir auch gefallen
%7B%22olapic%22%3A%7B%22olapic_specific_widget%22%3A%7B%22olapicWidgetID%22%3A%22722b0ca41ffa4219fd1d73777b82cb86%22%2C%22olapicZoneID%22%3A%22olapic_specific_widget%22%7D%7D%7D
Endless Energy
Ein revolutionäres Schaummaterial
Wie es funktioniert: Boost besitzt tausende von kleinen sichtbaren Energiekapseln, die jedes Mal endlos Energie speichern und abgeben, wenn dein Fuß auf den Boden trifft.
Bewertungen und Rezensionen
TERREX Skychaser GTX Shoes
is rated out of
5
by
43
.
Rated

5

out of

5
by
Hubi1411
from
Würde ihn wieder kaufen!
Sehr bequemer und komfortabler Schuh. Fällt eher klein aus. Habe ihn in Grösse 44 bestellt bei normaler Schuhgrösse 42,5
Date published: 2017-03-29
Rated

4

out of

5
by
OutdoorN
from
Der Schuh ist zu eng und zu steif, sieht aber klasse aus
Date published: 2017-04-18
Rated

5

out of

5
by
Lohengrin68
from
sehr empfehlenswert . toller Schuh. Preis-Leistungsverhältnis absolut in Ordnung
sehr gute Qualität, gute Dämpung auch bei planterem Fersensporn , sehr schöne Optik, immer mindestens eine Nummer grösser bestellen. Fallt am Fussballen eher schmal aus
Date published: 2017-05-13
Rated

5

out of

5
by
harper8
from
super Verarbeitung, top Qualität, sehr leicht, toller Schuh nur etwas zu klein bestellt
Date published: 2017-04-20
Rated

4

out of

5
by
LUAP53
from
Passform:Spreizfuß/ Langzeitbelastung (25km) zu eng
Ultra boost Effekt bringt spürbare Entlastung der Gelenke und Unterstützung der Schrittfolge +++
Date published: 2017-07-22
Rated

5

out of

5
by
tigerauge
from
sehr schön, sehr bequem, perfekt vor allem für lange Geländetouren, auch im Winter
Date published: 2017-06-21
Rated

2

out of

5
by
wolferl1234
from
Leider fällt der Schuh zu schmal für mich aus
Der Schuh ist leider zu schmal, die Sohle macht aber einen sehr guten Eindruck
Date published: 2017-09-07
Rated

5

out of

5
by
Dak76
from
Genau richtig für leichte Touren
super Verarbeitung, hohe Qualität, perfekte Trekkingprofil, schnelle Schnürung
Date published: 2017-05-08
Rated

5

out of

5
by
Hewi3
from
Der beste Turnschuh zum wandern was ich ich bis jetzt hatte wie ein zweites paar Socken und Feder leicht.
Date published: 2017-08-09
Rated

5

out of

5
by
Amberdrone
from
perfekter, leichter wasserdichter Schuh
Ein leichter wasserdichter Schuh mit guter Passform - trage 44,5 - 45 / dieser Schuh in 45 1/3 sitzt perfekt.
Date published: 2017-05-02
%7B%22certona%22%3A%7B%22product2_rr%22%3A%7B%22count%22%3A%2216%22%2C%22query%22%3Anull%7D%7D%7D
Others also bought